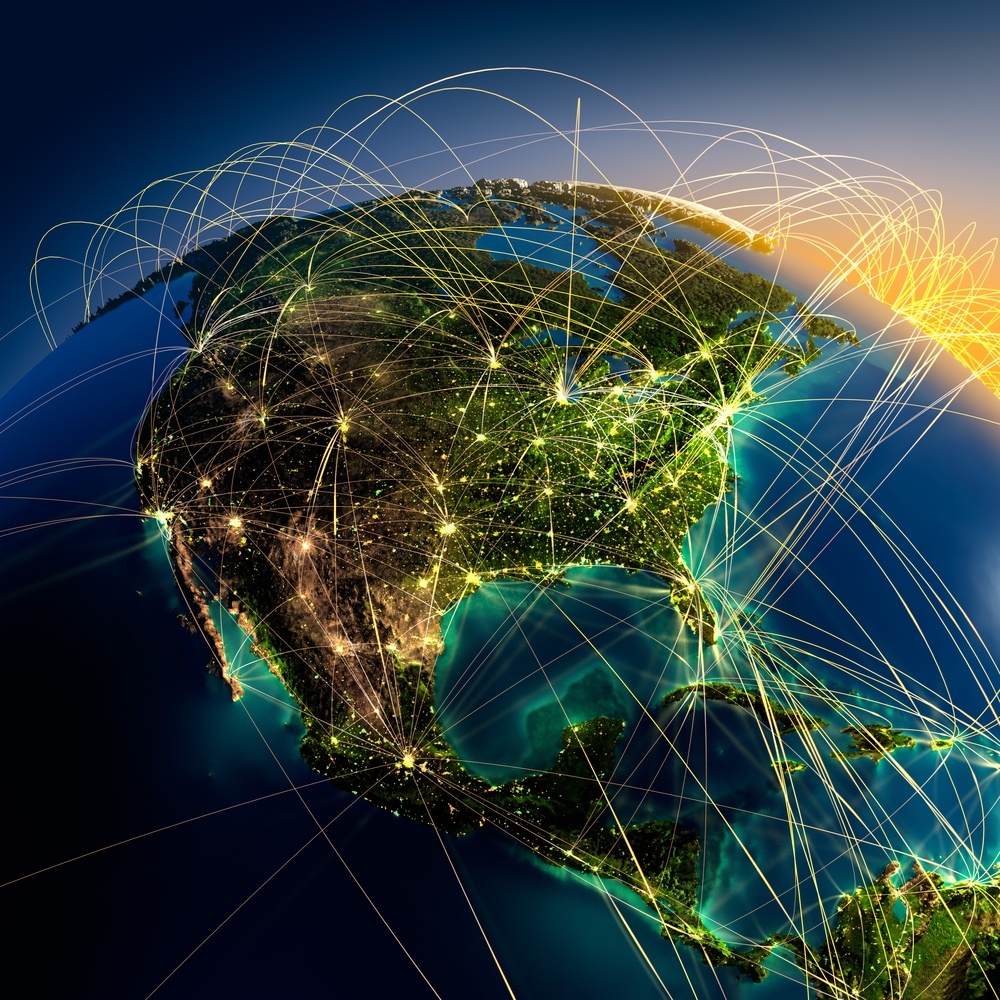 Thinking of expanding globally? VoIP helps you do this at a fraction of the cost of traditional phone services.
In the past, expanding a business internationally was considered only available to large enterprises. After all, who else could afford the infrastructure and operational costs involved? Now, however, going global is an option for SMEs. Why? Because of the variety of Voice over Internet Protocol (VoIP) solutions available to even the smallest business.
Why is VoIP perfect for businesses going global?
1) Lower costs
VoIP essentially just means phone and communication services that are conducted online. Because you're using the internet instead of relying on traditional phone line, infrastructure and service costs are much lower. Three quarters of respondents to the Export Council of Australia's International Business Survey 2017 said they plan on expanding into new markets - VoIP allows them to do this at a fraction of the cost of traditional phone lines. No more international call charges!
Nowadays, even small businesses can expand internationally, thanks to the reduced costs of VoIP.
2) Seamless collaboration
VoIP services mean you don't have to pay international call charges.
VoIP includes unified communications, whereby communications and business functions are integrated across one interface. This allows employees to share documents and edit them, all while interacting via video chat or messaging. Think how much easier it will be for employees spread across multiple locations to collaborate on the same documents and projects.
3) Improved customer service
A good VoIP system will include call routing. This is when a VoIP server can automatically reroute a call to someone based on location, priority or availability. For example, if someone rings a number with a +64 prefix (indicating they want your New Zealand office), your VoIP server will route the call to the gateway that's subscribed for New Zealand. This means no matter where your customers are located, you can ensure they are getting their questions answered quickly and by the right people.
4) Increased availability
VoIP allows employees to answer phone calls directed to your office on their computer or mobile device, so if they're travelling or in one of your international locations, they can still stay connected. Video-conferencing features means several people in different locations can easily participate in meetings.
Answer calls on the go thanks to VoIP's routing features.
5) Scalable VoIP for expanding businesses
Finally, VoIP phone systems allow you to scale up in stages. So even if you only want to expand into one country at first, but are looking at more locations later down the track, you can simply expand your VoIP systems as you go, with no prior commitment necessary.
Hosted VoIP solutions with Fonality
Considering global expansion and think VoIP is the business phone system you need to back it up? Fonality can help. Our comprehensive VoIP solutions incorporate a broad range of features at an affordable price, to make sure that your international enterprise is a success. Contact us today for more information.