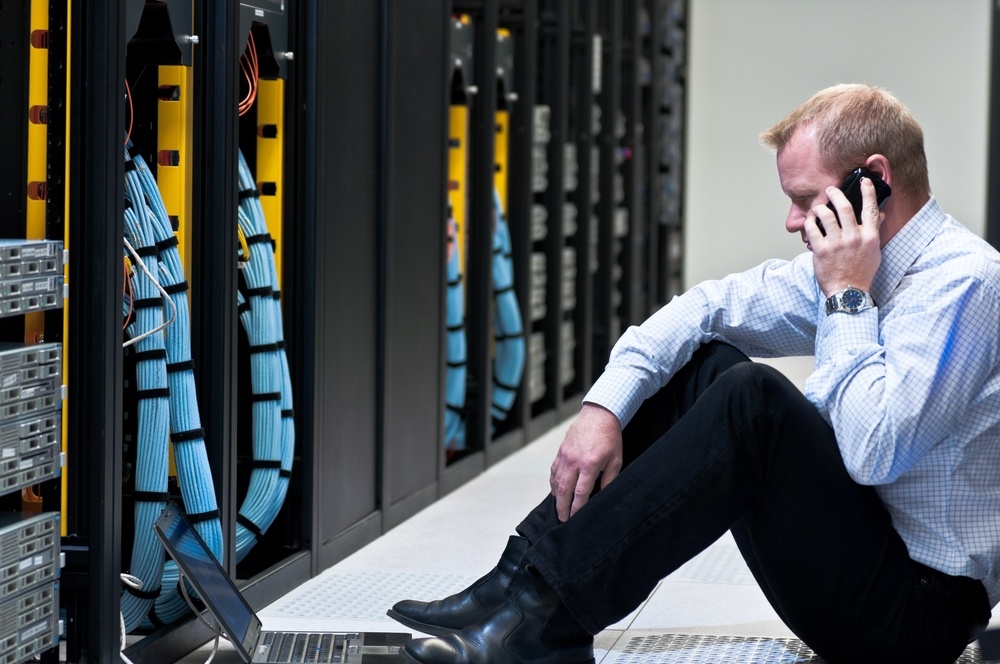 Setting up a business phone system is complex, so let's start simple - the difference between Hosted PBX and SIP Trunking.
Businesses embracing the digital age are able to streamline enterprise communications while saving costs thanks to the help of Voice of over Internet Protocol (VoIP) phone systems. Communications managers and business owners know that the internet and VoIP telephony is the way to go - but won't be certain about what digital tools to use.
The technical terms for Unified Communications (UC) platforms can be baffling, especially when you're too time-poor to research the options yourself. To get you started on the way to improved business communications, here's a breakdown of the difference between two common terms you'll likely hear - Hosted PBX and SIP Trunking.
What are Hosted PBX business phones?
A Hosted private branch exchange (PBX) provides communications management features such as automated attendant, automatic call distribution and voicemail without the onsite PBX equipment. Instead, these processes are hosted in off-site digital cloud storage and managed by expert VoIP service providers.
The positives of choosing Internet Protocol (IP) PBX include:
Communications features can be scaled to your business' size and service offering requirement. You can also add or remove additional features as needed.
External providers hosting your communications means your business is always in safe hands - experts can help you upgrade, replace or patch minor issues with your Hosted PBX service to ensure your business stays at peak performance.
Minimal onsite equipment is required, lowering upfront capital costs. Additionally, internal business issues (such as power disruptions) won't affect your communications.
What is SIP Trunking in managing phone system communications?
Session Initiation Protocol (SIP) is a software protocol used to connect two participants, and modify and manage that session. SIP Trunking uses VoIP to connect traditional PBX infrastructure between the internet and the Public Switched Telephone Network. This is in place of legacy infrastructure such as analogue phone lines.
The pluses of using SIP Trunking to connect onsite PBX to the phone line encompass:
SIP Trunking leverages your existing enterprise network, meaning you don't have to rely on outsourcing this communications infrastructure to a provider.
This also means you can be more flexible with how you set up and manage your business communications. You're in control, rather than an external service provider.
In the long-term, SIP Trunking can offer improved cost efficiency and other savings than alternative business phone systems.
Which should Australian businesses choose?
Ultimately, the difference between Hosted PBX and SIP Trunking connection for VoIP business phones is simply down to your needs. Consider how you use your existing business telephony system and how you want to expand its use in the future.
Once you've considered these details, reach out to the Fonality AU team. We can help you determine which VoIP business phone system is the best fit for you.