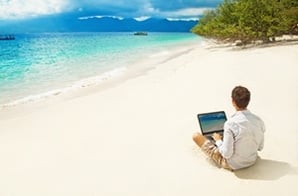 Are you looking for ways to attract millennial workers to your company? If you're a discerning business owner who isn't afraid of embracing the future, you probably answered "yes" to that question. However, millennials, also known as Gen Y, represent a new breed of employee, the likes of which few managers have seen before.
That's not to say that they make bad workers. Socially conscious, inseparably intertwined with modern technology and not afraid to think outside the box, millennial employees can be a valuable addition to any workplace.
Plus, contrary to popular opinion, millennials are prepared to work hard and strive to do their best - for the right company. The first step to preparing your business to take on members of this emerging workforce is to understand where their values lie. Check out these five factors the typical millennial looks for in a company, and find out how your business can meet these requirements.
Technology
Millennial workers are capable of making the most of new technology.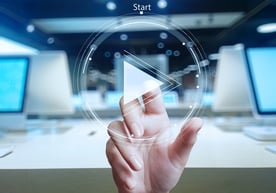 You know that sinking feeling you get when you try to show your grandmother how to check her emails for the seventh time? That's exactly how millennials feel when they see an employer sending a fax, clumsily forwarding calls through an outdated phone system or blocking access to their favourite social media platforms. This is a generation that has grown up with devices as extensions of their natural bodies, and they want to work somewhere that embraces the potential of new technology.
Want to see what your new employees are capable of? Provide them with devices they can use around the office and upgrade your business phone system for added flexibility. Watch as they use this opportunity to come up with innovative solutions and improve your company's processes.
Culture
Increasingly, Gen Y is coming to the realisation that money isn't everything. Although compensation is ultimately still the most highly valued aspect of a job, according to the results of a study carried out by workforce analyst firm The New Talent Times, a firm's culture and atmosphere ranks a close second.
While a partying mood probably wouldn't be appropriate for the office, a company that cultivates a friendly, positive environment will attract and keep the best millennial candidates.
Feedback
Gen Y craves recognition. In the past, your workforce might have been content to grind away all day with little feedback bar an annual performance review, but millennials don't appreciate this system. They enjoy learning and they want to feel like they're making a difference to your business. Provide them with ongoing feedback, show them the role they play in the bigger picture of the company and give them opportunities to develop professionally. Establishing this sort of environment doesn't cost a lot of money, but it will take some time.
Attract and keep millennials by providing
them with constant feedback.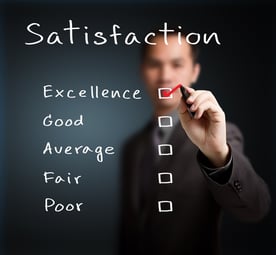 Freedom to get creative
As much as you can, create conditions that enable millennial workers to act autonomously. As noted, they do appreciate feedback, but that doesn't mean they want to be micro-managed. By encouraging them to work independently, you're showing that you trust their work and opinions and are providing them an opportunity to prove themselves. By allowing your employees to solve problems on their own, you're both empowering them and giving them more responsibilities. This will encourage them to continue to act in the company's best interests and give their work a sense of greater meaning.
Flexibility
Gen Y also rates flexibility highly when deciding where to work, according to a study carried out by recruitment firm Hays. Millennials want to strike a good work-life balance and not feel as though they're trapped in the rat race. There are many processes you can adopt that will provide your employees with greater flexibility, but perhaps the best way is to give them the option to work from home. By using a hosted VoIP phone system, you and your customers will easily be able to keep in contact with workers, no matter where they're located.
Are you ready to upgrade to the type of technology millennials and all employees can use to stay more productive? Contact us to see how we can help!