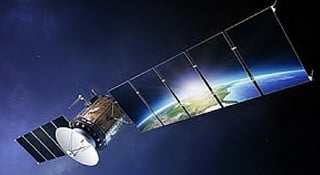 "Ambitious", "entrepreneurial" and "innovative" are perhaps the three words we could best use to describe tech visionary Elon Musk.
These words are also certainly applicable to his latest venture. Over the last few weeks, the internet was stirred into a frenzy when The Washington Post revealed that the man who brought us electric cars and revolutionised the space industry plans on sending 4,000 small, (relatively) inexpensive satellites into space in the hopes of distributing high-speed internet signals to all four corners of the globe.
As he has only recently filed his submission to the Federal Communications Commission, the reality of Musk's vision is still a long way off, but it is exciting news nonetheless.
How will this affect the internet?
What implications could there be for a completely connected planet? Well, it could help provide web access to isolated regions and developing countries whose infrastructures are not yet ready to roll out internet access on such a large scale.
At the end 2014, the United Nations International Telecommunications Union estimated there were around three billion internet users - a figure that leaves about four billion others in the digital dark. Musk's satellites could bring many of these people online, providing instant communication, information and a treasure trove of economic opportunities for these nations.
How will this affect business?
We're not overstating things when we say that the advantages of a global internet are near endless. Travelling for business to locations once in the digital dark will, of course, provide more international business opportunities for multiple industries. More excitingly, bringing the people of developing nations online unlocks different avenues of business communication, with access to technologies like email and VoIP phone systems generating new employment and economical advancements for these communities.
While others have attempted similar ventures in the past, few have been in the same position as Elon Musk to realise their dreams. How will global internet access shape the future of your business?