Contact centre sees improvement in communications processes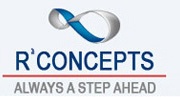 A reliable, flexible phone system is the heart of any good contact centre. Effectively managing inbound inquiries is essential for fostering a sense of support and satisfaction among clients. At the same time, having the right processes in place to streamline outbound calls can drive sales upwards and ultimately boost a company's bottom line.
The prehistoric PBX phones of yesteryear are lacking in functionality and versatility, and organisations that continue to use these aged communication systems are at risk of falling behind the competition. These issues are what ultimately prompted Gaurav Chandoke, director at R'Concepts, to migrate from a conventional PBX structure to Fonality's hosted communications solution.