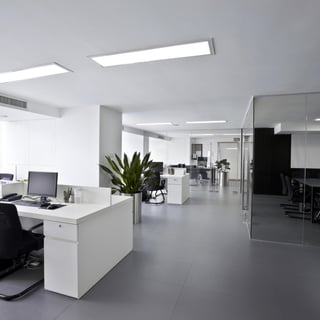 The cloud will always be there; get the most out of your existing infrastructure with hybrid PBX.
Small businesses are always looking to make big changes, but they have to take it one step at a time.
Take the conventional business phone system, which often runs on a private branch exchange (PBX) network. As organisations expand into new locations, physical equipment like PBX servers can become a liability instead of an asset. Many scramble to get on VoIP, only to fall victim to a variety of challenges along the way. There's no point in finishing the race first if things start to breakdown shortly thereafter, which is why more are turning to hybrid PBX in 2018.
Why hybrid PBX is the right road to take
A PBX server is one of many fading technologies, as seemingly everything moves virtual or to the cloud - but that doesn't mean it isn't still valuable. The protection it offers in terms of automatic PSTN failovers and some of the least costly routing options are still an advantage. Couple this with the fact that it was a costly investment in the first place, and it's a wonder why so many organisations are quick to abandon it.
Hybrid PBX offers companies the best of both worlds by leveraging cloud-based data centres to gain access to benefits commonly associated with VoIP, like:
Ability to scale service to new locations easily.
Quickly configurate the server remotely.
Immediate software updates to patch potential security flaws or improve service.
Stepping stone to hosted PBX
A completely cloud-based VoIP environment is what many small businesses are trying to incorporate, but that takes attention away from other key needs associated with growing companies. Instead organisations can develop the internal infrastructure they want at their own pace, while still meeting the demands of customers and employees.
Hybrid cloud PBX offers the best of both worlds.
A major benefit of a hybrid PBX environment is the stability it provides. Consistent, crystal clear phone quality is the last thing your staff should have to worry about. Businesses can offer personnel valuable features like auto attendant or call recording without compromise. It also creates the possibility for adopting innovative applications and platforms like unified communications. This investment would only be a fraction of the cost for a complete cloud-based overhaul, considering you're leveraging existing infrastructure.
There's a lot of reason to be exited for change in 2018, but sometimes it's best to take transformation step by step. Contact a Fonality representative today to learn more.