In the rapidly changing world of Australian business, local companies must evolve or risk getting left behind.
Part of this evolution not only means staying abreast of new developments in technology, but also cultivating a workplace culture that fully embraces the use and integration of these features. As companies continue to increasingly rely on cloud-based communication, enterprises must figure out how they can leverage the flexibility of these systems to their advantage.
If you're an Australian business owner and haven't yet adopted a Bring Your Own Device (BYOD) policy, it's time to step into the future. Check out these three great benefits of BYOD:
Encouraging employees to bring their own device could help your company save money.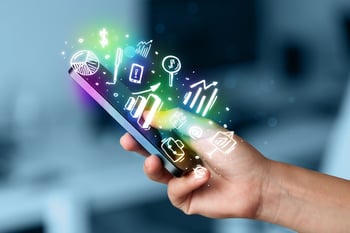 Save cash
Perhaps the most obvious advantage to encouraging BYOD practices is that your company will be saving a fair amount of money. Under this model, the cost and maintenance of a device falls on your employee, allowing you to save money.
It might intuitively seem like workers would be hesitant to use their personal possessions for work purposes, but research indicates that is not necessarily true. According to a study by analytical firm EY Sweeney, only 7 per cent of Australian businesses supply their employees with a phone, which suggests that the vast majority of workers are - by choice or necessity - using their own phone to fulfil work obligations.
Save time
Another benefit to adopting a BYOD policy is that your employees will be immediately familiar with the function, operating system and software of their personal devices as they probably already use them extensively at home. This means no lengthy transition periods, greater productivity and no need for training sessions that can be disruptive to the usual workflow.
Your employees will also be much happier using the devices of their choosing, rather than having devices forced upon them that may not be in line with their requirements.
Stay current
The ever-shifting nature of technology makes it near impossible to always offer your workers the latest and greatest devices. However, your employees, particularly if you're in the IT or media industry, probably have a current-generation device that they use in their personal life.
By embracing BYOD, you might find that they'll be more than happy to use their powerful, up-to-date devices in favour of the outdated models your IT department may be offering.