Australia's economy rests on the shoulders of SMEs, but are these businesses doing enough to leverage the potential of an increasingly mobile market?
The answer to this is a resounding 'maybe'. While 65 per cent of small companies understand thatembracing online avenues is necessary to expand their operations in the future, only 14 per cent feel they are utilising the internet effectively, according to figures released by the Department of Communications.
Leveraging the potential of the mobile market is essential for SMEs across Australia.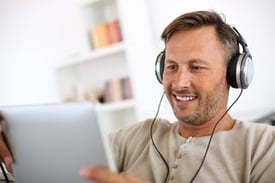 Smart Insights has revealed that mobile web traffic has overtaken fixed internet devices such as laptops and computers, prompting local businesses to consider how they can adapt to an evolving marketplace now more than ever.
The big question is: what do SMEs need to do to operate effectively in the mobile realm?
1. Stay connected
Globalisation has opened up new avenues of business that were previously impossible, but it does pose a few interesting challenges to SMEs. As more companies deploy workers to various locations around the world, the obvious difficulty facing enterprises is how to keep these employees connected both with internal processes as well as with existing and prospective customers.
To solve this, many Australian companies are adopting technologies such as VoIP business phone systems. This technology enables remote workers to stay in contact with clients and other members of staff, no matter where they're located. Versatile and capable, this fluid connectivity ensures that the lines of communication are always open for all parties involved.
2. Encourage BYOD
Mobility is not limited to how customers are purchasing and consuming content online - it also extends to how we're physically doing business. From schools to innovative tech start ups, countless organisations across Australia are seeing the benefits of allowing their members to bring their own devices.
A flexible business phone system will allow your employees to work with their personal devices while giving them the freedom to move around the office, take calls, send messages and hold video conferences from any location and via any device that has access to the internet.
3. Make your website mobile-friendly
Catering to mobile devices is doubly important as of late. A Google update released on April 21, 2015 had a significant impact on the search results of all sites that were not mobile-friendly.
With more and more consumers turning to their mobile devices for entertainment, socialising and, most importantly, purchasing goods and services, it's imperative that your website is ready. The good thing is, while it seems like a complex endeavour, the reality is that many website providers and DIY solutions are capable of creating a mobile site that your customers can easily use to learn about your business and contact you.
Is your business ready for the ever-changing mobile landscape?