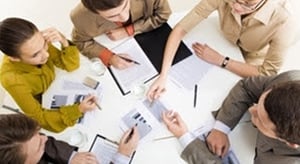 As we continue to dismantle the hierarchical business structures of the past, the importance of collaboration in the workplace continues to become more apparent. It's a concept that's within reach of most modern organisations, and innovative leaders who embrace tools such as cloud-based communications systems are better able to encourage the exchange of ideas and unify their workforce - two key traits of successful companies in the 21st-century.
But are local enterprises doing enough to encourage a collaborative environment?
Well, according to Deloitte, the answer to this question is a resounding 'no'.
The analyst firm found that the average Australian worker only spends about 10 per cent of the day on collaboration, around 9 per cent short of how much time employees wish they could commit to it. Deloitte determined that if Australian businesses were able to bring collaboration activity up to this threshold, it would increase the 'collaboration economy' - the benefits of collaboration minus the cost of time and money involved - by around $9.3 billion.
The economic opportunities are clear, yet more than 1 in 4 Australian businesses have no strategy in place to foster collaboration.
Don't be one of them. Here are four ways to increase teamwork in the office:
1. Embrace the cloud
Cloud-based services offer flexible and powerful collaboration tools.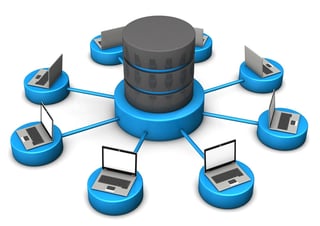 In the past, the advantages to accessing and sharing data over the internet were largely centred around cost, but now businesses are realising its potential for promoting discussion and teamwork. In fact, it's the number one reason why businesses are moving to the cloud, with 72 per cent of businesses citing collaboration as the largest benefit of adopting cloud technology, according to a study from the Harvard Business Review.
Cloud-based services such as phone systems, for example, enable employees to discuss ideas and overcome obstacles in real time, regardless of where their colleagues are physically located. It can also boost social interaction and help nurture a free exchange of dialogue, which in turn helps create a more collaborative environment.
2. Set a good example
The most effective way to change company culture is to lead from the top.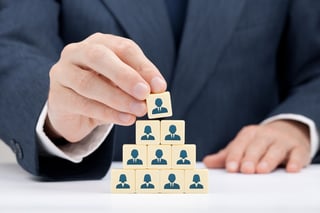 Naturally, employees take their cues from higher-ups within the company. Therefore, when it comes to developing company culture, change needs to come from the top.
Due to its abstract and all-encompassing nature, creating a collaborative environment is very much an ongoing process. While business leaders won't be able to enforce its principles overnight, those in managerial positions can to influence the culture of the greater company.
Harvard Business Review explained that one of the most effective ways to introduce new company culture is to show how it can advance the business. For example, you could give discuss a real-world problem that you tried to tackle on your own and discuss how much time and effort you could have saved by talking about the issue with others around you.
To set the collaboration concept in stone, you could also incorporate the practice into HR processes. For instance, you might dedicate certain time slots throughout the week to group discussions or team-oriented projects.
3. Establish a company-wide goal
Establishing a company-wide target gives employees a common goal to strive for.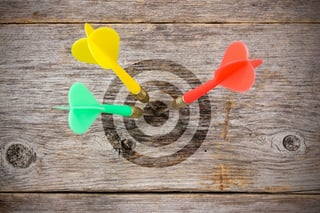 Ensuring that everyone is striving to achieve the same objectives is one of the key elements to increasing collaboration.
You can achieve this by working with your employees to establish an overarching target that everyone wants the company to achieve. If you operate a call centre, for example, you may wish to bring the query resolution rate up. By introducing this as a company-wide aim, it instils a sense of teamwork and comradery, and employees across all levels will feel more motivated to work with each other to reach the goal.
4. Encourage communication
Adopting a transparent culture is a surefire way to get your employees talking.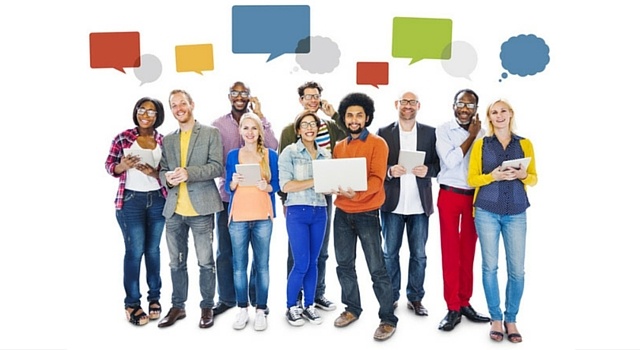 Communication is intrinsically linked to collaboration. So, what can you do to get employees talking to each other?
The first step is to break down the barriers preventing open dialogue between workers, which may require a substantial cultural shift. Forbes recommended starting by encouraging a transparent workplace and encouraging management to be more open about developments within the company. This helps foster a sense of trust which, over time, will seep through all levels of the business.
While face to face conversations are excellent, they are limited by geography. Thankfully, technology removes this obstacle, allowing workers from all four corners of the world to take part in a truly global conversation. Cloud-based collaborative tools such as Fonality's heads up display provide a platform where workers can collaborate, learn and solve issues via text, phone and video from multiple devices.
Curious to see how it works? Take a virtual tour today!