The cloud has earned itself a reputation as one of the most useful weapons in the modern business' arsenal. The initial benefits were centred around cost savings, and companies who moved their storage and communications systems to the cloud saw substantial improvements to their bottom lines.
Other key advantages that have encouraged companies to make the shift include flexibility, reliability and ease of use, but as the adoption of the tech continues to increase, we're seeing another catalyst thrown into the mix: Growth potential.
Why is cloud adoption accelerating?
While cloud technology has a lot of uses on the consumer level (for example, Skype users spend a collective 2 billion minutes per day connecting with each other), the corporate world is where it's really been able to shine.
Around 60 per cent of all office workers will be using the cloud by 2020.
Gartner estimated that currently, around 15 per cent of business users leverage cloud-based office systems to perform day-to-day functions. While this is a significant proportion in its own right, these figures could explode in years to come, with the research firm forecasting that around 60 per cent of all office workers will be using the cloud by 2020.
What's driving this trend? Well, as Forbes contributor Steve Sweeney explained, it largely comes down to scalability. For example, companies that use cloud-based business phone systems are able to increase the number of seats on the fly, allowing them to respond in real time to fluctuations in demand.
How could you benefit from scalability?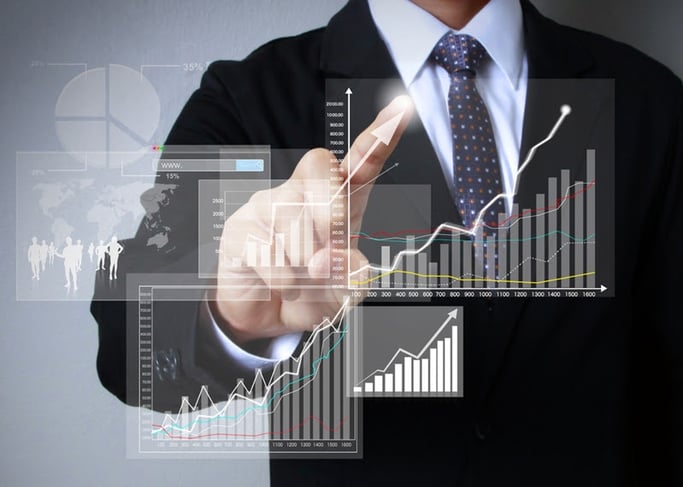 Regardless of the industry you operate within, it goes without saying that growth is likely to be a core objective for even the most modest start-up. Traditionally, this been something of a challenge for small- and medium-sized enterprises (SMEs), as the costs involved with purchasing additional hardware and software often made expansion prohibitively expensive.
As noted, the cloud doesn't suffer from the same limitations, and companies of all sizes are able to scale their operations as necessary at a fraction of the cost of conventional infrastructure. This capability appears to be paying off, with Dell finding that organisations that actively use the cloud are growing at up to 51 per cent faster than competitors who have not invested into the technology.
The cloud has become an integral part of modern business, and it looks set to strengthen its position in the future. For more insight into how a cloud-based communications system could benefit your company, request a free demo today.