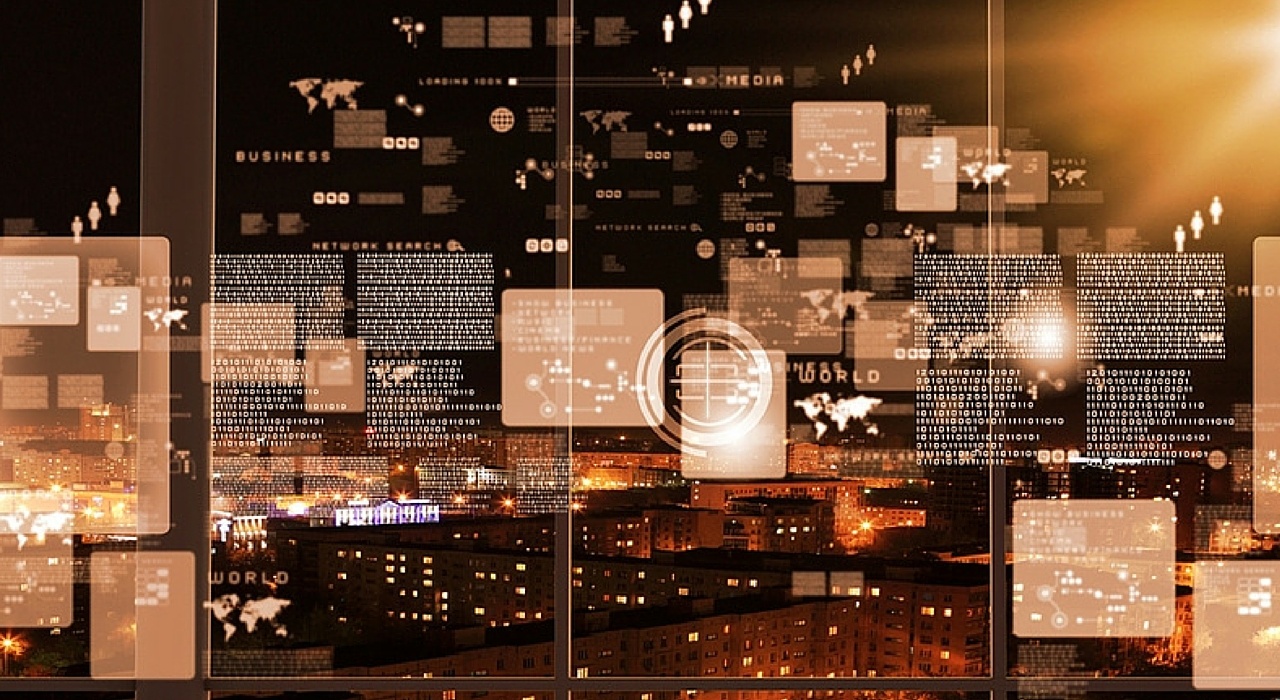 The term 'digital disruption' has been thrown around a lot in recent years. From modest start-ups to massive conglomerates, businesses of all sizes are exploring ways in which emerging technology such as cloud-based office phone systems can provide them with the agility they need to succeed in an increasingly competitive global market.
What is digital disruption?
However, the quest to create a disruptive company is not always an easy one, with many business leaders falling into the trap of mistaking an investment in cutting-edge hardware and/or software to be sufficient for fostering innovation. While it's true that such technology can aid and improve many companies' existing processes, true digital disruption is a little more difficult to define.
In fact, the term encompasses far more than the technological aspect of business, and often requires companies to rethink their entire culture. As Forbes contributor James McQuivey explained, business leaders who wish to be more digitally disruptive don't necessarily need to have access to state-of-the-art resources. However, they do need to be innovative in the way they leverage the infrastructure and facilities available to them in order to deliver more value to both clients and employees.
How is Australia faring when it comes to digital disruption?
Less than 1 in 5 businesses use paid cloud computing services.
As touched on, enterprises that make the most of the cloud, big data and other disruptive technologies, may be able to provide a better offering, operate more efficiently and ultimately establish a stronger grasp on their industry. Given the benefits of digital disruption, it would be easy to assume that Australian companies are doing everything they can to stay on top of the latest tech trends, but is that actually the case?
Research suggests that there's a lot of room for improvement. For example, in 2013-14, less than 1 in 5 (19 per cent) businesses were using paid cloud computing services, according to figures collated by the Australian Bureau of Statistics.
Penetration varied a lot between industries, with more than 40 per cent of enterprises in the information, media and telecommunications sector making use of the cloud, while less than 10 per cent of agriculture, forestry and fishing businesses reported incorporating the tech into their processes.
The risk of falling behind
It's reasonable to assume that adoption rates have improved since this study was carried out, but Australian businesses are still far from being world leaders when it comes to innovation in business.
In fact, PricewaterhouseCoopers (PwC) gave local enterprises an average 'Digital IQ' score of just 75 points, which puts Australia more than 2 per cent behind the worldwide average of 77.2. If we fail to improve this rating, it's possible that Australian businesses could struggle to compete with other global players in their respective industries.
What are the underlying factors behind this less-than-optimal score? Well, as PwC Partner and Digital Services Leader John Riccio explained, it's largely due to our attitude towards technology.
"Our view is Australian businesses have a greater propensity to blame outdated technology for failed digital initiatives, to funnel the greatest proportion of digital budgets into IT or to define 'digital' solely in the context of technology-related innovation," said Mr Riccio.
"A truly 'digital' business is one that focuses on wider issues of disruption, engagement, digitisation and trust."
How can a business phone system help you stay on top of digital disruption?
Some Australian businesses might be falling behind the curve when it comes to digital disruption, but that doesn't mean you have to join them. Doing something as simple as investing in a VoIP business phone system can help you unlock greater innovation in your company and better enable you to deal with the waves of tech-driven change that will continue to sweep across Australia in months and years to come.
In what specific ways could a hosted communications system help you stay on top of digital disruption?
-Greater insight into the industry
Modern business phone systems feature a raft of analytics options that can help you identify fluctuations in calling patterns, employee efficiencies and a range of other metrics that may be indicative of shifts in the wider industry. Business leaders who are able to extract valuable insights from this big data will be able to respond more swiftly to digital disruption and ensure that they maintain their place in the market.
-Recruit employees based on skills, not geography
One of the best ways you can respond to digital disruption is to ensure that you have a strong workforce that is equipped with the tools and expertise necessary to deal with change. What's more, as Deloitte explained, geographical restrictions have largely been removed due to globalisation, meaning that you should consider attracting employees based on their skills, rather than their proximity to your company.
Upgrading to a VoIP phone system puts the power of communication back in your hands and enables you to keep in close contact with your workers via text, voice and video, regardless of where they may be physically located.
-Simplify communications infrastructure
Deloitte noted that another effective way to minimise the impact of digital disruption is to streamline information technology (IT) infrastructure through the cloud. Scalable hosted office phone systems, for example, significantly reduce the costs involved with expanding, enabling you to effortlessly grow your company while allowing you to allocate more resources into other areas of the business.
In summary, it's vital that Australian businesses foster a more innovative culture in order to remain competitive in the face of digital disruption. While investing in a business office phone system could play an important role in helping you achieve this goal, it's important to remember that technology alone is often not enough, and a more encompassing attitude towards innovation is typically the best approach.