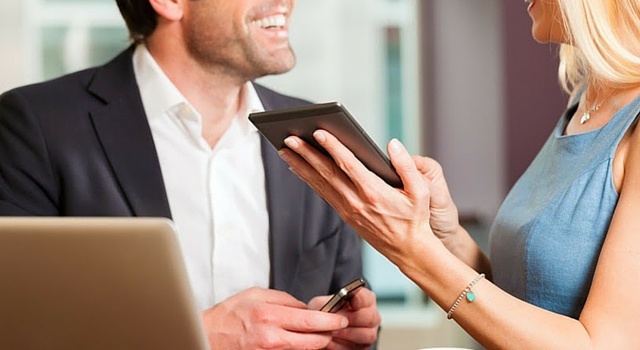 Modern employees are a tech savvy bunch, making use of a range of devices in both their personal and professional lives. In fact, research firm Frost & Sullivan predicted that 93 per cent of Australians between the age of 15 and 65 will own a smartphone by 2018, while tablet penetration will hit 80 per cent in the same time period.
What will the people of the future be using their devices for? Well, according to Phil Harpur, senior research manager at Frost & Sullivan Australasia, pretty much the same things they're using them for today.
93 per cent of Australians will own a smartphone by 2018.
"Accessing social networking along with searching for jobs, houses to rent and cars to buy will continue to increase in popularity of the next few years," explained Mr Harpur.
"Booking travel and accommodation through mobile devices, laptops and PCs is gaining popularity with nearly 60 per cent of consumers doing this at least once every six months."
So, no surprises there, but it does highlight the growing trend of workers across all levels of an organisation becoming increasingly familiar with technology. When used in conjunction with modern business applications such as unified communications, it seems likely that companies will be able to use their workforce's digital know-how to unlock greater productivity – but only if they have the right processes in place.
What might this involve? In previous articles we've discussed the mutual benefits of adopting bring your own device (BYOD) policies, but there's a new strategy that's emerging as a viable and, in some cases, more attractive option: Choose your own device (CYOD). Let's take a look at what it is and why some companies are preferring to adopt this model over BYOD.
What is CYOD?
From the outset, it seems as though there are very few differences between BYOD and CYOD. After all, both involve encouraging employees to use their own gadgets and gizmos in the office, right? Well, while that may be true on a superficial level, there are some important factors that may influence your decision to adopt one model over the other.
Forbes contributor Danie Taylor explained that the key difference in CYOD is that employees are supplied with a selection of devices that have been approved by the organisation for use on its network.
While this might sound somewhat restrictive in nature, there are in fact a number of important benefits to such a policy:
1. Higher level of security
Keeping mission-critical documents safe and preventing viruses and other malicious software from corrupting data will naturally be high on the agenda for businesses in any sector. This is particularly true as organisations continue to adopt digitally advanced infrastructures such as the Internet of Things and cloud-based communications services.
However, this can be somewhat of a challenge under BYOD, as the sheer number of devices that are connecting to a company's network can leave digital infrastructures vulnerable.
Which mobile device policy works best for your #SMB: #BYOD or #CYOD?http://t.co/VPqJf1dbYB pic.twitter.com/UXLJjxW8Kx

— Symantec Canada (@SymantecCanada) July 9, 2014
CYOD offers organisations greater security and peace of mind. How? Well, as Symantec explained, by providing employees with a set of authorised devices, companies are able to plan a security strategy in advance. CYOD allows you to protect your systems through the use of pre-installed security software, or adjusting the network and administrator settings to accommodate specific devices.
2. Greater compatibility and collaboration
As we've discussed in the past, there are many benefits to encouraging a collaborative workplace culture. However, in order to foster this type of environment, you first need to have efficient communications frameworks in place.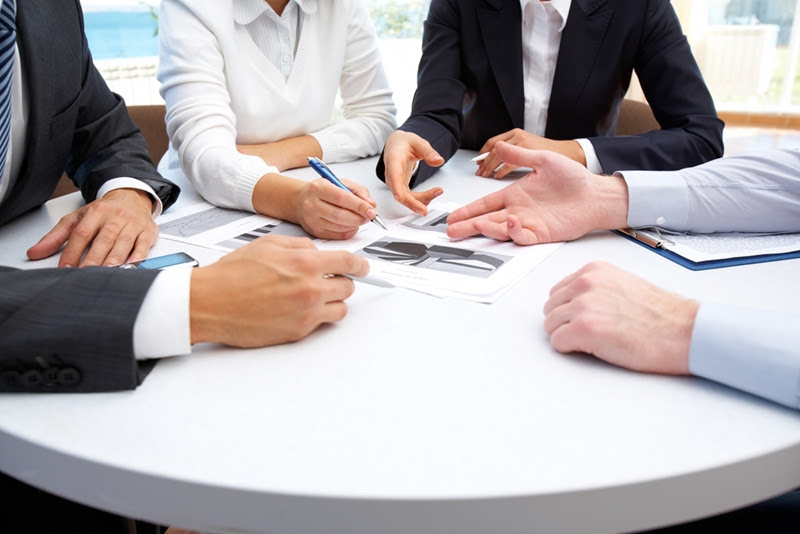 CYOD can give your employees the tools they need to collaborate more effectively.
Of course, technologies such as versatile VoIP business phone systems enable employees to stay in touch with each other, regardless of their physical location. Our cloud-based service, for example, allows workers to seamlessly send and receive files. However, when it comes to transmitting data directly to a device's physical storage (particularly between conflicting operating systems), compatibility issues can arise.
CYOD eliminates this issue. By confining your employees' selection of devices to those running the same operating system, you may be able to boost compatibility between multiple technologies and ultimately achieve greater collaboration.
3. Ability to limit access to sensitive information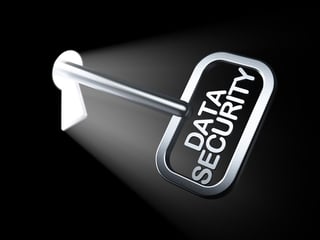 CYOD allows you to restrict your employees' access to sensitive data.
From company finances to private client details and everything in between, there's no denying that every organisation houses a plethora of files that some employees probably shouldn't have access to.
This is worrying, considering that current employees accounted for 35 per cent of business insider crimes in 2014, up from 31 per cent in 2013, according to research from PricewaterhouseCoopers.
Under a BYOD model, it can be a nightmare for businesses to keep tabs on all the devices their workers are bringing into the office and the files they're able to read and modify. CYOD enables you to set up access rights before your workers even touch the device, ensuring all your sensitive information is kept safe and sound.
4. Greater control
What CYOD really boils down to is the greater control it gives to businesses. This enables you to restrict access to non-work related applications that may not only be detrimental to productivity, but could even drive up operational costs. For example, workers who bring their own device into work may be tempted to stream video, play games or engage in other network-intensive activities that could potentially throttle bandwidth and affect other areas of the business.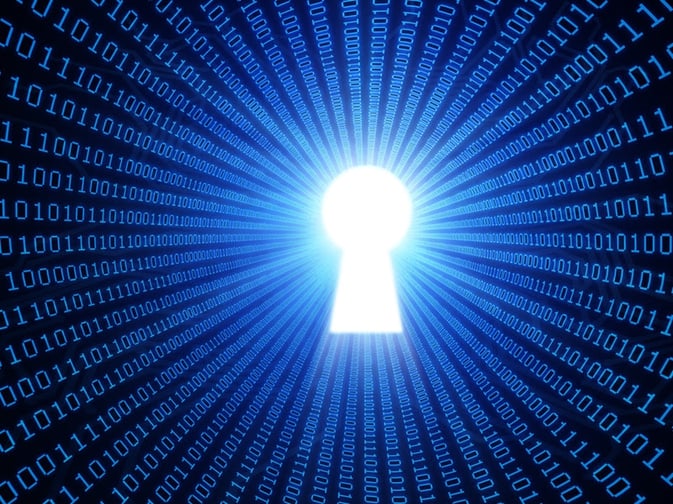 Keeping a lock on digital activity can help organisations retain control of their network.
Are there any downsides to CYOD?
Although there are many benefits of CYOD, it's certainly not without risks, and there some concerns that decision makers will need to consider before making any adjustments to company policy.
Firstly, there's the financial factor. CYOD is undoubtedly more expensive than BYOD, as your organisation will have to pay for and maintain the devices. With flagship models such as the Apple iPhone 6 and Samsung Galaxy S6 costing $1,000 or more, you'll really need to consider if the advantages of adopting a CYOD policy outweigh the hit to the company budget.
In reality, most SMEs won't be able to keep up with consistently providing workers with the latest cutting-edge models. This means that your employees will be forced to use outdated devices that may not be able to make the most of your cloud-based communications system, which may frustrate your workforce. Compounding this sense of dissatisfaction is the fact that your employees may ultimately feel more restricted under a CYOD model, which in turn could impact company morale.
So, which one's right for you, CYOD or BYOD? As is so often the case, it really comes down to your specific company and its circumstances. If your business contains a lot of mission-critical files that would bring the company crashing to its knees if lost or stolen, CYOD with its heightened security options may be an attractive choice. On the other hand, if finances are tight and you already have systems in place to protect company data, BYOD could still be the superior option.