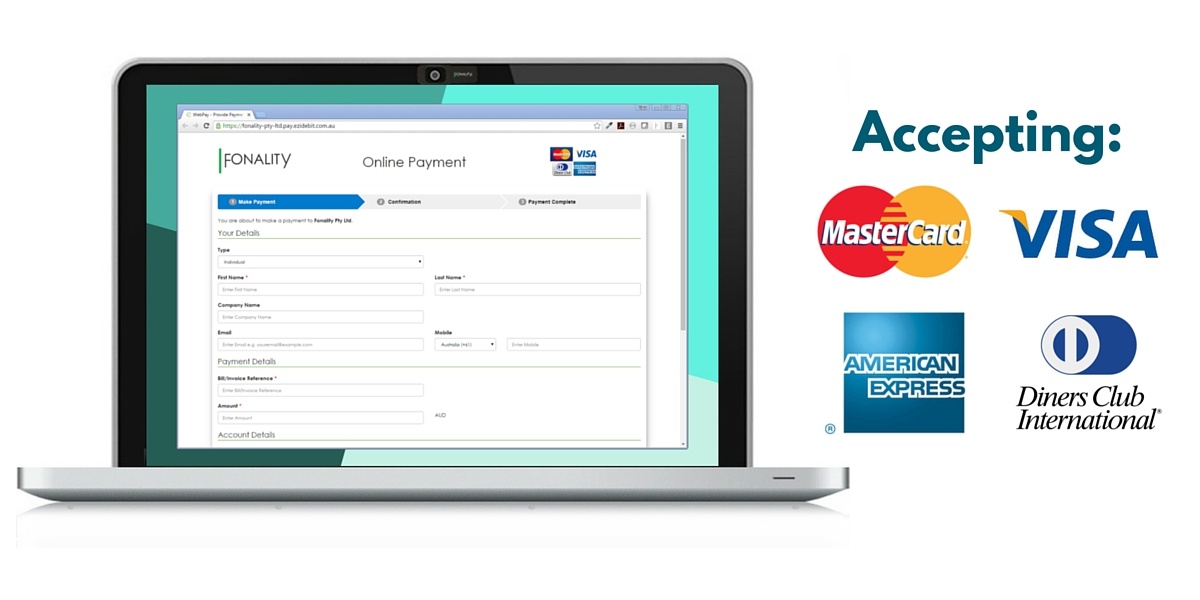 Pay your Fonality monthly bill online. Online bill pay will give you the ability to securely make your payment at your convenience. Need to catch up on an overdue bill? Now you can, without contacting us. Waiting to update card information? Don't miss a payment while you wait.
All you need is your contact information, invoice reference, and card details.

Pay using MasterCard, Visa, American Express or Diners Club cards.
OTHER WAYS TO PAY
Online bill pay isn't the only way to pay. We have several additional options for your preference.
Direct Deposit Request
Set up your payments with a Direct Deposit Request and we'll take care of the rest. Enter your bank details or your credit card information and your payment will be made on a regular basis.
Direct Deposit Request: Sign up here
Need to make un update to your details? Fill out this form
---
BPay
Schedule your payments quickly and easily with BPay®. Just sign up via your online banking site or phone your bank.


Biller Code: 197988
Account Payment Reference: As specified on your bill

---
EFT Direct Deposit
Manage when your payment with an electronic fund transfer.
Payment can be made to:
Fonality Pty Ltd
BSB: 112 879
Bank Account: 432 379 536
Please email remmittance to collections@fonality.com.au
By Phone
Call us at 1300 874 928 and use your Account Payment Reference when making a payment.
We accept MasterCard, Visa, and AMEX. Please note a 4% surcharge (+GST) will be applied to AMEX payments.